A chat with DevOpsDays 2015 speaker – Anoop Bhat
Following the successful conclusion of DevOpsDays 2015 which recently took place in Singapore,  new insights and solutions were shared and embraced among participants and speakers who were present during the 2-day grassroots event.
Put together by the organisers from the DevOps community in Singapore, the unconference saw an informal gathering of professionals and experts from both the operations and technology development fields. The end results was a myriad of rich conversations that fuelled a fervent desire to implement change in the workplace.
As post-event coverage, Entreprenic spoke to one prominent speaker, Anoop Bhat, who was also the Portfolio and Strategy Director for HP Helion Cloud for Asia Pacific and Japan Market.
Tell us more about your job and company. Plus how relevant it is to the event?
The portfolio of solutions that I am responsible for includes cloud, Platform as a Service and a lot of other tools that are relevant to DevOps. Hewlett Packard is an organization that itself is going thru a transformation to a new style of IT business and this is probably the best time to share what HP is doing with other people and also leverage some of the learnings from them.
To me, this event is extremely useful in 2 ways, 1) I get to understand what the DevOps culture is heading towards and what's the developer mindset, and 2) I get to share as well as learn from others experiences that can be used internally within my organization. DevOps is all about sharing and breaking barriers and that's what this event has achieved to do.
What is your overall impression of the post-event outcome?
This certainly has been one of a kind event, not just in Singapore but possibly in Asia. There has been many events that I've attended but most of them have been one way events where the speaker gets to speak and audience listens.
This is a truly engaging event with sessions like Open Spaces that make it worthwhile for the audience to share and listen to their fellow 'DevOpsinans'. It is also engaging because the event is not the end all of the sessions, the relationships built and the connections made continues well beyond the event.
What were the highlights for you during the event?
While every session in the event had its own charm and played a critical role in making this event successful, the Ignite sessions were definitely a breath of fresh air. In the new era of 'everything instant' people are getting a lot more impatient and attention span is also reducing.
The Ignite session forces the speaker to get to the point instantly and it also gets the audience to have intense focus for the 5 minute sessions. It's definitely the talk that every event should follow especially after a lunch session. The information shared in the ignite session follows through to the panel as well as 'Open Spaces' sessions, making it truly a 2-way communication with the audience.
What are some standout topics worth mentioning that were discussed during the event?
The Panel session on the second day was truly engaging and completely unbiased. It was definitely one of my favourite sessions. The topics like State of the DevOps Union, How a Payment processing company turned into a software release factory were certainly eye opening. A lot of the discussions in the Open Spaces like Driving Culture, Minimum Viable Product etc are also worthy of mention here.
How did you think the event benefited the DevOps community and its macro impact on industries involved?
For any culture to evolve, there always needs to be occasions to come and celebrate the culture and the opportunities, the richness culture brings to them. There is a reason why festivals like Chrismas, Eid or Diwali are celebratory occasions. DevOps days is also an occasion for DevOpsians to come together and share their journey with others.
From a macro standpoint, it helps establish DevOps as a credible culture that companies should pay serious attention and it also helps build the talent equity and connections with the participants. As Industries evolve, building a MVP (Minimum Viable Product) becomes key to attain business flexibility and DevOps culture will be key to retain, hire and build talent to drive these the business outcomes.
What did you think of the program lineup and its unique format as an unconference?
It was certainly a breath of fresh air, compared to all of the other industry events in Asia. Open Spaces, Panel Discussions and Ignite Sessions were all truly one of a kind all coming together in this occasion. It was definitely well managed and coordinated.
The organizers were friendly and it didn't make it seem like a event at all. The program lineup was also well coordinated like Ignite sessions right after lunch to focus people's attention and Open spaces immediately after that to keep the creative minds in action.
What do you hope to see in the next event?
In the next event, I hope to see a) A lot more Open Spaces, b) More Ignite Sessions, c) Longer duration (possibly 3 days) and d) Possibly a onsite Hackathon and finally e) More workshops or games that will teach some of the newer members on DevOps and build relationships with fellow 'DevOpsians'.
If you could sum up the entire event in one sentence, what would it be?
In DevOps Culture, there are no events, only occasions to celebrate and hence DevOps Days Singapore was not an 'event', it is an occasions for fellow DevOpsians to come together and share their journey, and to build relationships that will extend well beyond the DevOps Days.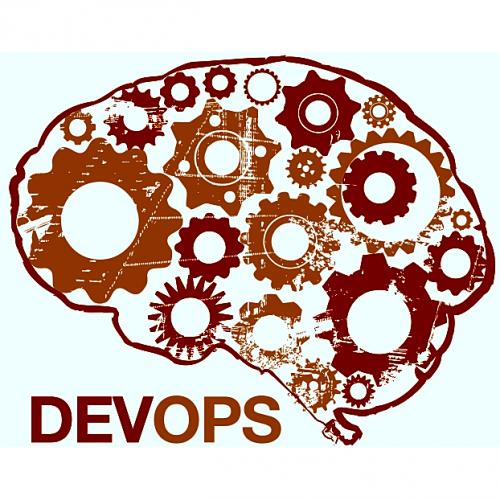 ---
---
---